Who's Online
We have 16 guests online
Support the HLI
Help support the Association.
Highland Light Infantry Association City of Glasgow Regiment
Highland Light Infantry Remembrance Ceremony Nijmegen 2014
Jonkerbos War Cemetery, Nijmegen, Netherlands. Monday 22nd September 2014. 70 years since the brave soldiers of the Highland Light Infantry, and their brothers in arms from the Parachute Regiment, gave their lives for the liberation of Holland in Operation Market Garden. A wee ceremony of remembrance by members of the Highland Light Infantry Association with Parachute Regimental Association (Central Scotland-Glasgow Branch) comrades in attendance.
With thanks to Mr John Hawthorn for the excellent video footage taken with his mobile phone!. (Subsequently edited by yours truly) — in Nijmegen, Netherlands.
Glasgow Highlanders Parade and Church Service Sunday 5th
Click for details
Birkenhead Memorial Unveiling: Wednesday 5th March 2014
Birkenhead Merseyside
Images courtesy of Bob Warwick, Steve Dobson, and Jim Fury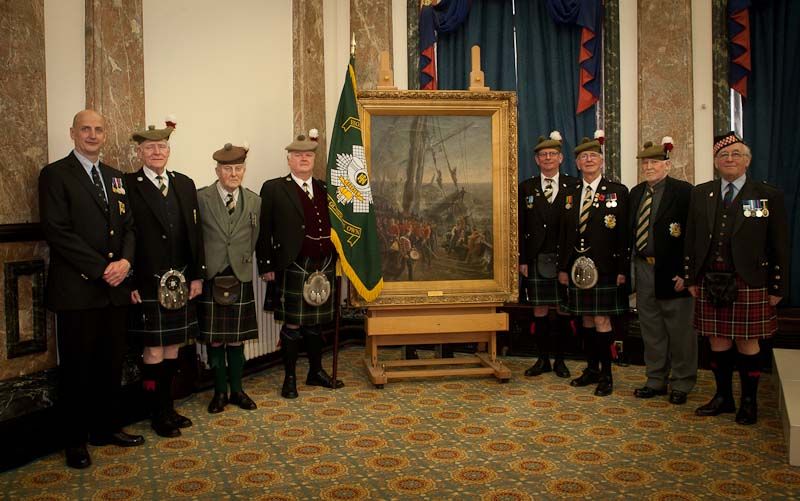 HLI Members attended the unveiling of a new memorial to the gallant actions of the 74th of Foot when the troopship HMS Birkenhead sank of South Africa in 1852.
This was the first occasion when the term "women and children first" was used as the Officers and men of the 74th Regiment of Foot (which became the HLI) formed up in order on deck as the ship went down to avoid swamping the lifeboats carrying the women and children on board.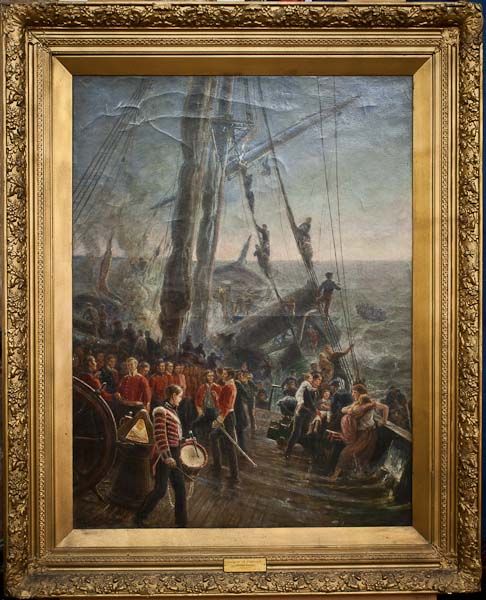 Wreck of The Birkenhead Thomas M. Hemy 1892
The Highland Light Infantry Standard was in attendance with a delegation of HLI members including local Merseyside members Ken Milligan, and HLI WW2 Veteran Charlie Dobson with his son Steve.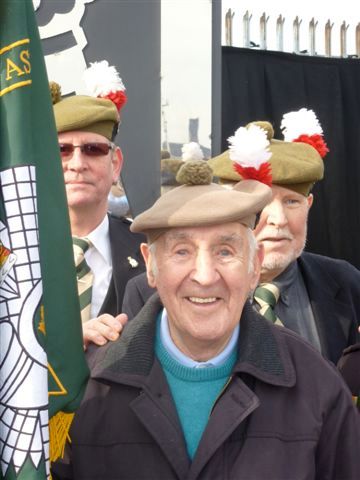 Charlie Dobson showing he still knows how to carry the Standard. Â Supported by a Standard Party including KenMilligan (left) and Chris Douglas (right).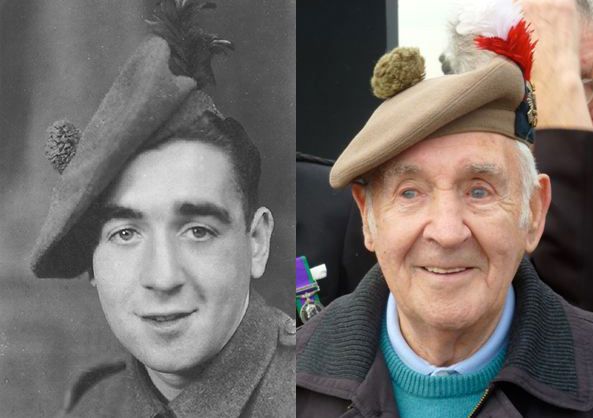 HLI Liverpool Lad Charlie Dobson in 1944 and at the Birkenhead Memorial unveiling in 2014. Still an HLI Lad!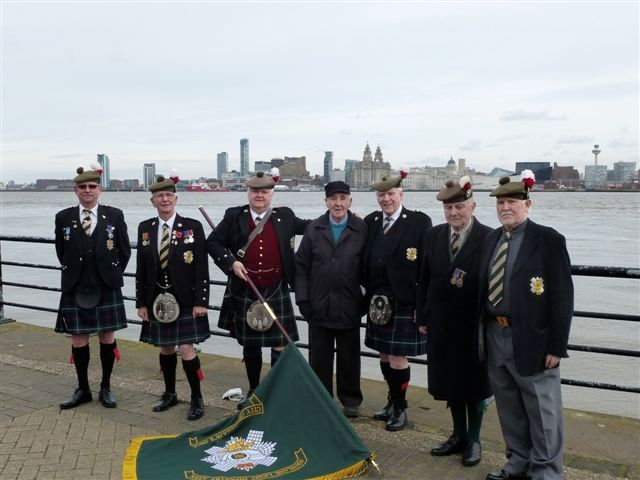 HLI on Merseyside with the Liver Building in the background
L-R Ken Milligan, Jim Fury, Jim Devine, Charlie Dobson, Jim Urquhart, Alastair Mack and Chris Douglas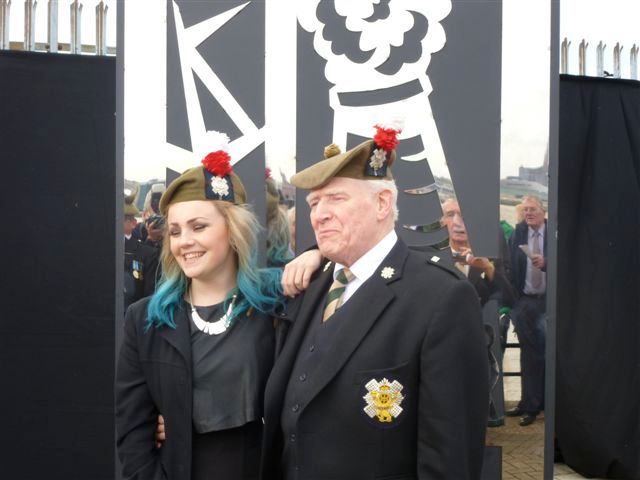 Jimmy Urquhart makes the acquaintance of Jemma Twigg the young designer of the Birkenhead Memorial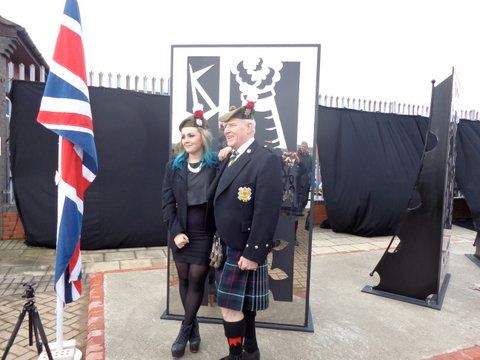 Jemma is a student at Birkenhead Sixth Form College. The Memorial was constructed by apprentices at Cammel-Laird Shipyard
Normandy 6th June 2013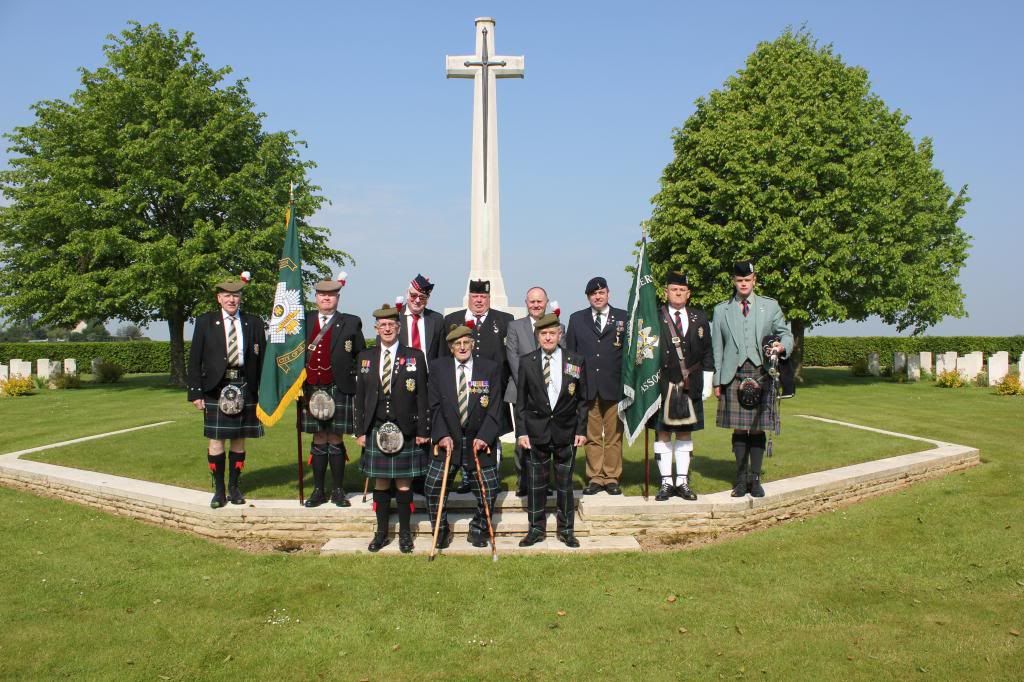 Â
A delegation of the Highland Light Infantry Association At the war cemetery at St Manvieu near Cheux, France. 6th June 2013. John Lamont and John Scrivin, the two sprightly youngsters in the middle were actually there in 1944! — in Saint-Manvieu-Bocage, Basse-Normandie.
The Highland Light Infantry Association is the official organisation for ex-members of 1 HLI, 2 HLI, 5 HLI, 6 HLI, 9 HLI (The Glasgow Highlanders), 10 HLI and the HLI Companies of The First Battalion, The 52nd LOWLAND Volunteers. Â Associate membership is also available to members of other UK and Allied veteran associations, descendants of HLI veterans, and serving military personnel.
The HLI Association meets for an annual "Assaye" reunion in September of each year, and attends various veteran events in and around the City of Glasgow, including: VE Commemoration Day, Armed Forces Day, VJ Commemoration Day, and of course, Remembrance Sunday.
Glasgow Remembrance Service Sunday 10th November 2013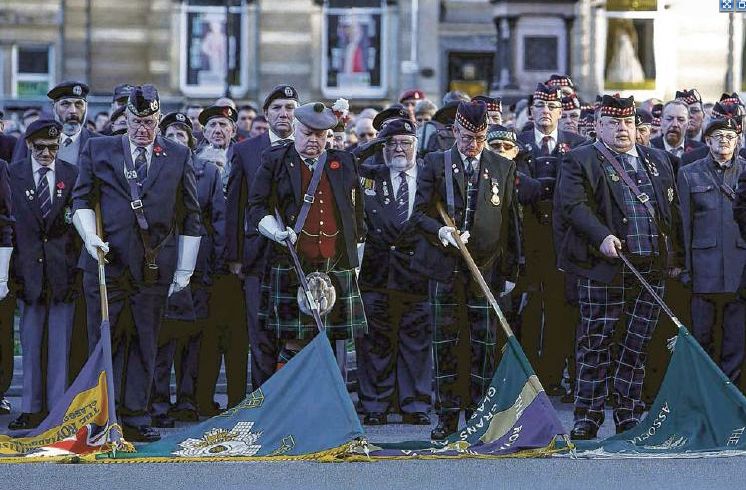 Evening Times 11/11/13

Remembrance Service Bridgeton Glasgow Monday 11th November 2013
Â
2 Scots Homecoming Parade Glasgow Friday 15th November 2013

The Glasgow Highlanders Association held a service of dedication of their new standard in St Columba Church of Scotland Highland Cathedral on Sunday 18th November 2012.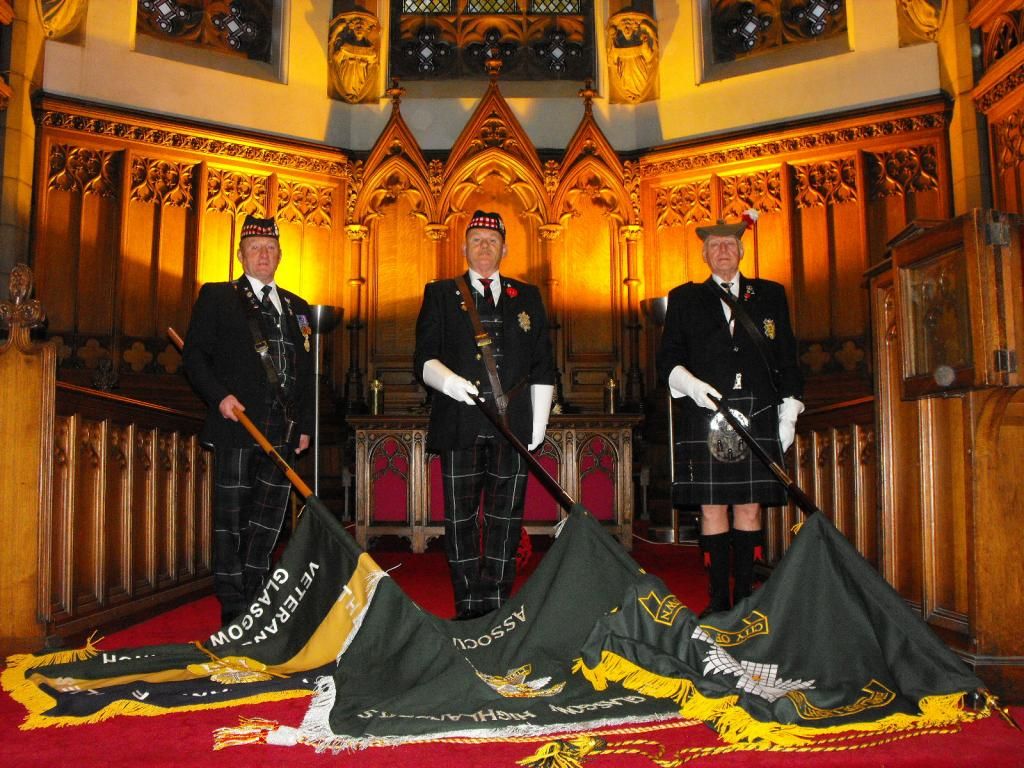 The new Glasgow Highlanders Association Standard flanked by the RHF Association Standard and our own proudly borne by 1 HLI veteran Jim Urquhart.
(Photo by the Secretary)
Members of the HLI Association and other ex-service associations supported and participated in this splendid event. HLI Association members also assisted in raising funds towards the cost of the new GH Association standard. Â It is intended that both the HLI and GH Associations will continue to march together at parades with both standards flying!
Click on the link above for a short British Pathe news film on the battle over amalgamation.
(Link will open in a new browser window)
Liverpool lad in the Highland Light Infantry!
Charles Robert Dobson, Service Number 14986559, A Company, 1st Battalion, Highland Light Infantry, City of Glasgow Regiment. (Photograph c.1944 courtesy of Steven Dobson)
Do you recognise Charlie? Also known (inevitably!) as "Scouse". He would like to hear from old comrades.  Read more about Charlie in the "HLI Stories section".
Service of Dedication of a new Standard for the Highland Light Infantry Association 13th August 2010
This website has been developed to raise the awareness of the Highland Light Infantry Association and facilitate communication between its members whilst also appealing to the wider general public.
The website will grow over time and will hopefully stimulate further research and study into this famous Regiment.